Moms the Word: Celebrating Moms in Victoria Park
May 7, 2021, Posted by
Kelly
There is no greater bond than the one forged between a mother and their child. They care for us and are there for us through thick and thin. Mom's are the ones who picked us up from high-school parties after we've had a few too many jello shots, they are the ones who listen to us and support us when we've suffered our first heartbreak or are branching out to a new career. They're the ones in our life we still enjoy a Sunday dinner with and talk about our weeks. No matter how old we grow, we will always be their babies, even if one day we are the ones who are caring for them. We had the opportunity to speak with two working mom's in the community at Hotel Arts. Director of Operations, Werna Boek and Director of Food and Beverage, Holly Parks are both at different stages in their careers and their families. However, they share the mutual role of motherhood.
Werna began her career at Hotel Arts over 12 years ago and has not looked back since. As the Director of Operations, she oversees the day-to-day management and maintenance of both the Hotel Arts locations in the city. Although her career can be fast-paced and challenging at times, she relishes in the support and community Hotel Arts fosters at their core. As a single mother with two teenage daughters, she has been able to have a successful career and family life under Hotel Arts.
"Hotel Arts has been quite accommodating to me as a working mom for the last 12 years," said Werna. "I've been able to raise a family as a single mom very comfortably with this job in this career. It's all about relationships and that's why I've been with the company for so long. I need to be there when I need to be there and when I need to be with my family, there is a level of trust the job will get done."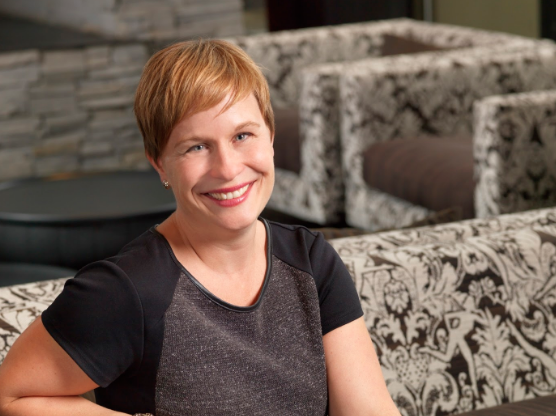 Werna Boek, the Director of Operations at Hotel Arts
Holly has been with the Hotel Arts family since January 2019 as the director of food and beverage. Looking to branch off into a new career, she was quickly introduced to the nurturing and supportive environment at the organization. Holly and her husband are both working parents, raising their 19 month old son Liam together during the COVID-19 pandemic.
"Mark (Wilson, VP/GM of Hotel Arts Group) is very supportive of family and has made raising a child in hospitality an easy thing to do. His support and the general support of raising a family at the hotel has been great," Holly stated. "There have been times where I've had to work from home and the support system is in place. I have an excellent management team who has been able to step up if I need to care for my son."
While raising a child as a working Mother during the COVID-19 pandemic is an incredibly difficult feat, both Werna and Holly have found light through the cracks of the past years shadow - having flexibility and more time to spend with their respective children.
Werna states, "I have been able to spend more time with my children, having them home more than not has been a silver lining. I haven't had to worry about my oldest (16). She would have got her driver's license this year and been going to parties, so it's made my life a little easier," she chuckles.
For Holly, the experience is quite different, but the same sentiment remains true.
"Raising a child right now is pretty wild but I count myself in a fortunate position because he is only 19 months. Liam doesn't have to wear a mask or worry about covid," Holly said. "It's easier than older children with a life before the pandemic, he understands who we are with a mask on or off. It hasn't affected our relationship with him or with other people, It's all he's ever known."
While it certainly has been an unprecedented year, both of these hard working moms love their children more than anything. Unsurprisingly, What they also share is an admiration for a glass of wine at the end of the day and quality time with their respective children and families.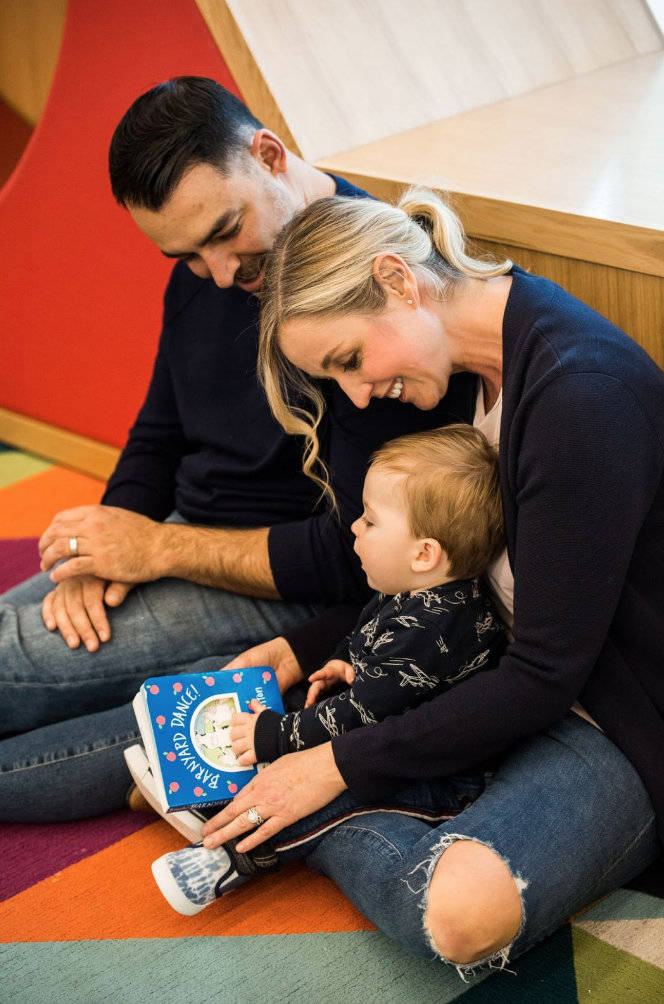 Holly Parks, the Director of Food and Beverage at Hotel Arts 
Holly states, "There is nothing I don't love about being a mom, every part of it is amazing. The true joy I see in my son's eyes smiling at me when I pick him up from daycare or see him first thing in the morning - seeing your child smile is truly the best thing ever." She adds, "There's no road map in life. I thought my life would look very differently. I'm proud to be a mom, it's an amazing feeling." 
Werna adds, "My kids grew up at Hotel Arts. It's their home as much as it is mine."
Show your mom some love this Mother's Day with a take home brunch kit from Yellow Door Bistro or Oxbow Restaurant that includes mimosas, because Hotel Arts knows moms.