Valentine's Day in Victoria Park
February 11, 2021, Posted by
Kelly
Valentine's Day is a time for love and affection. Whether the day conjures images of cherubs and cupids arrow, sharing a box of chocolate with your loved one, or indulging in self care - Victoria Park has all the tools you need and more for a perfect Valentine's Day.   
Frida Beauty Bar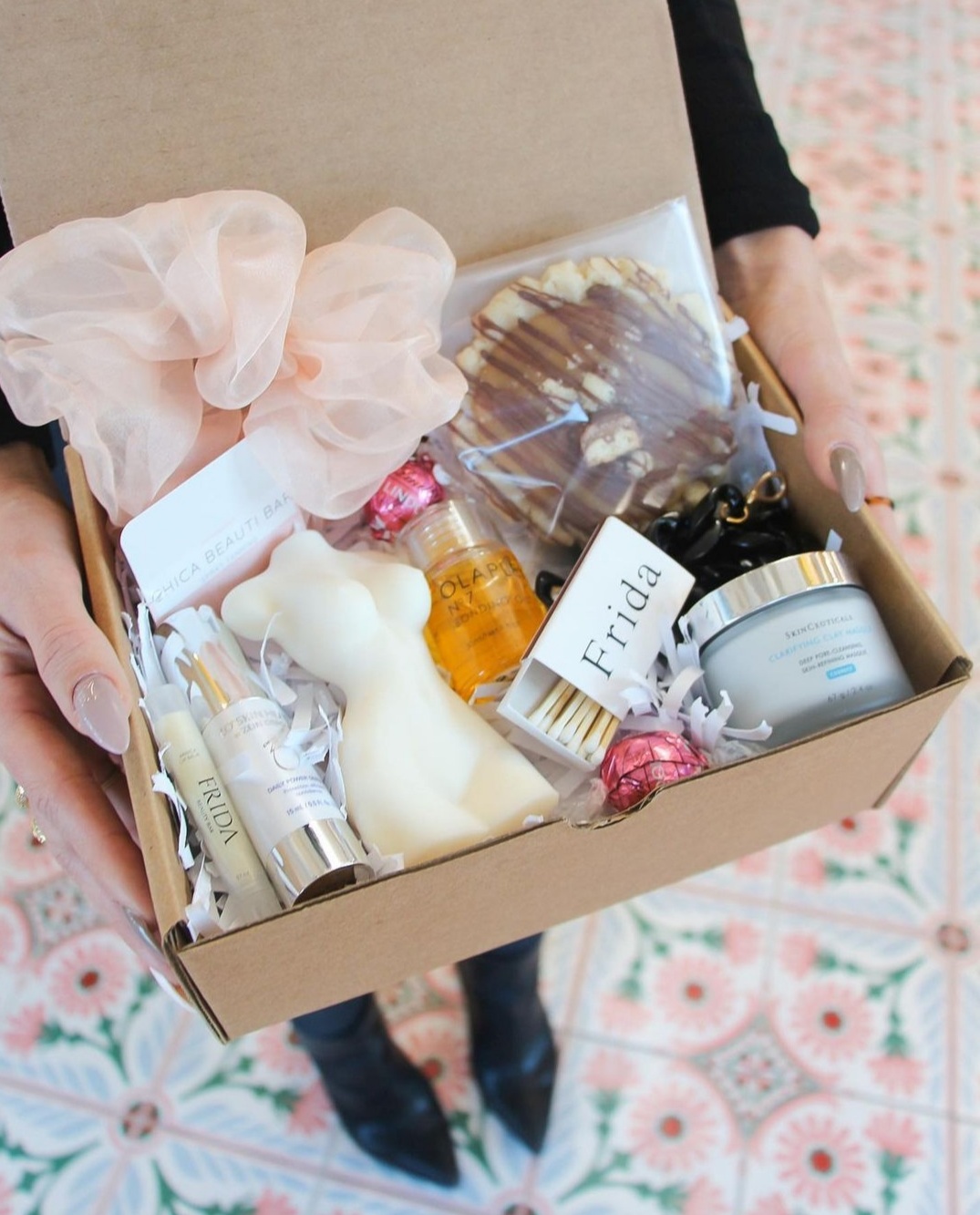 Everyone knows that self love is the most important kind of love. Book yourself a Balayage this month and receive a free cut from one of their trained stylists. While you are there, pick up a Valentine's Box - $200 ($274.20 value) or Galentine's Box - $50 ($94.50) value. Both boxes come with a variety of nourishing, beautifying products and are wrapped with a ribbon and valentines tag to have you looking and feeling your best. It's the perfect gift for a friend, lover or yourself.
Instagram: @fridabeautybar
Vine Arts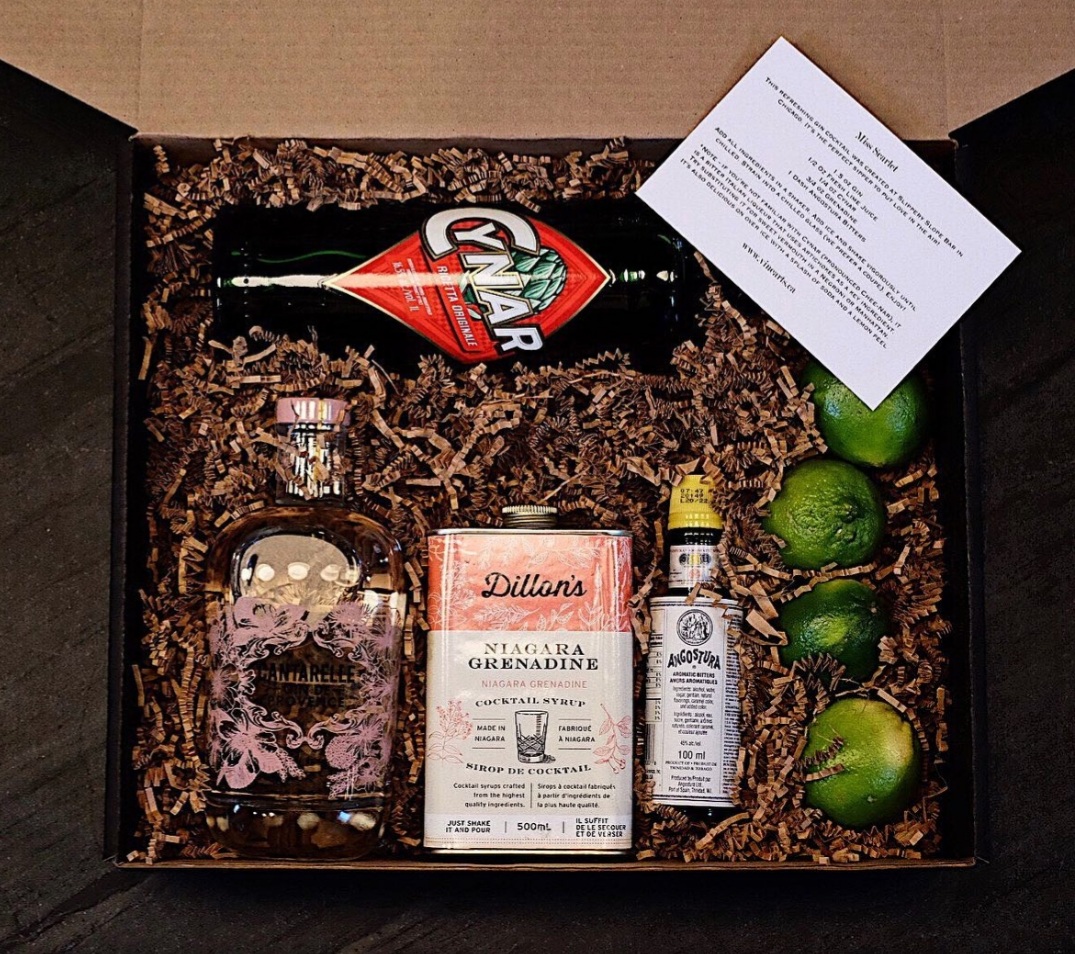 No romantic dinner is complete without some sort of aperitif. To get things started, order the Valentine's cocktail kit for Vine Arts - Miss Scarlet! This premium cocktail kit includes a bottle of top-shelf Cantarelle Gin for the base, Cynar, Dillon's Niagara Grenadine and Angostura bitters to top it all off. Oh, and don't forget the limes! The kits sell for $125 + tax and are in limited supply. Throw in some bubbly or your favourite pinot and you are good to go.
Instagram: @vinearts   
Cococo Chocolatiers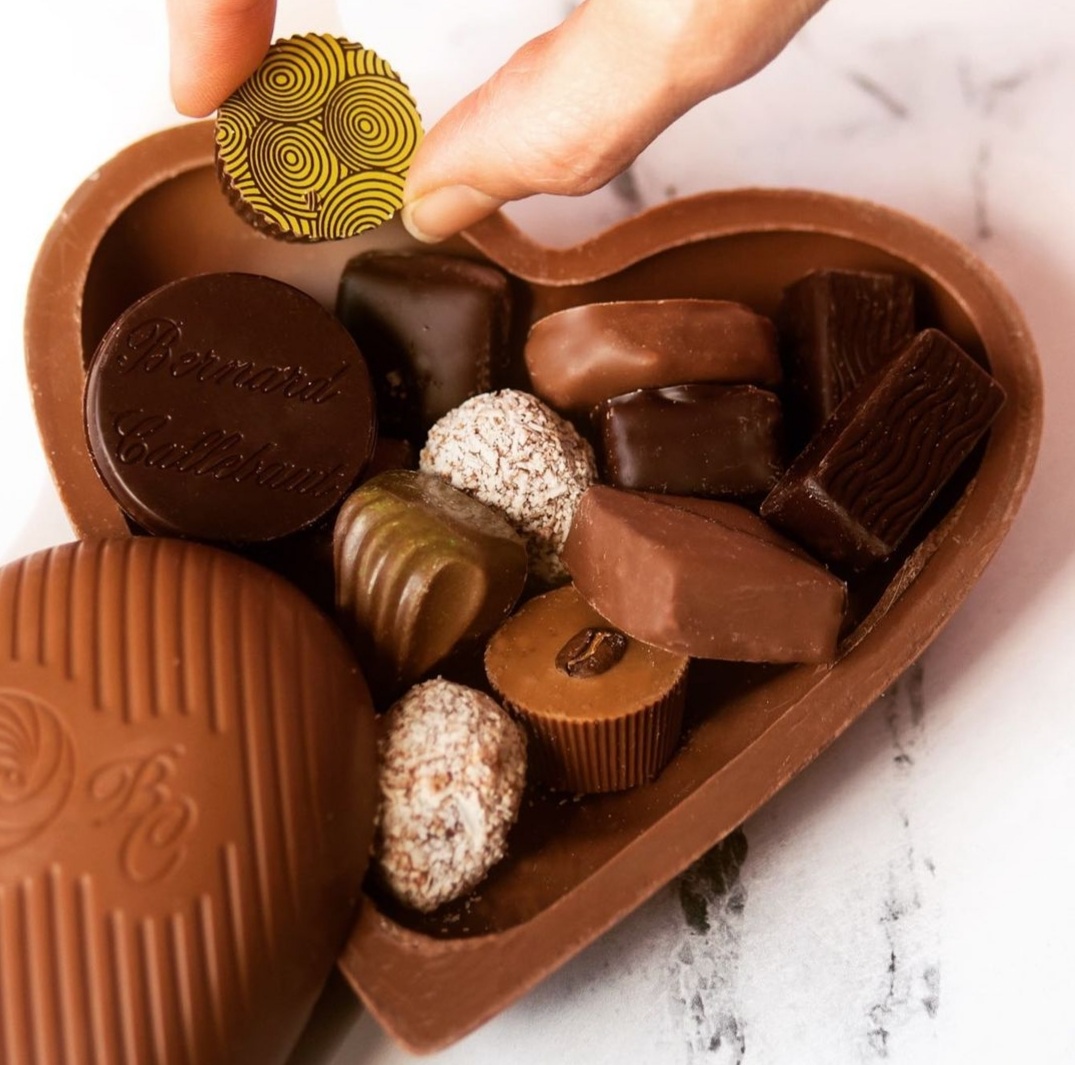 There is nothing more synonymous with Valentine's Day than a beautiful box of chocolates wrapped up in a cute little ribbon. For that something sweet, Cococo Chocolatiers by Bernard Callebaut has you covered. Heart shaped chocolate pops, perfectly packaged custom boxes; nothing says I love you like chocolate. Opt in for an edible chocolate shell and you can eat the box too.
Instagram: @cococo_chocolates
Yellow Door Bistro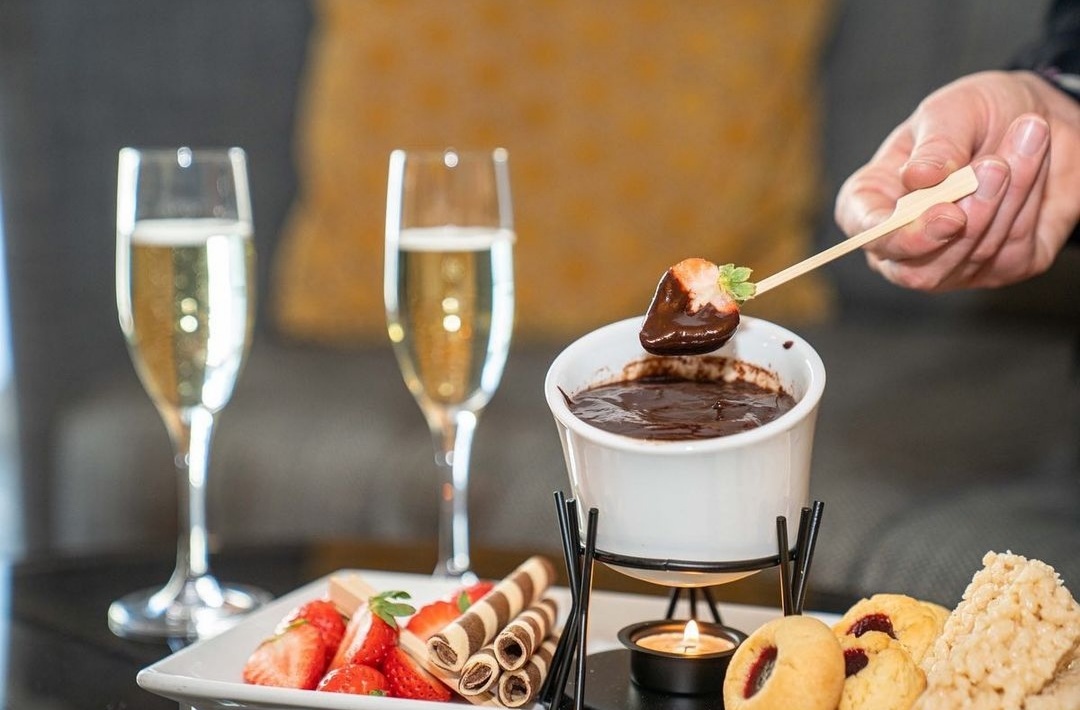 If you're looking for a cozy night in, try the Yellow Door Bistro take-home Valentine's Day dinners. The take-home dinner for two is a delicious four-course meal that starts with prawn cocktails, followed by crab stuffed mushroom caps. The main course is a surf & turf of beef wellington tenderloin and lobster tail in a rich tarragon jus and lemmon pomme puree. Save some room for chocolate fondue and a bottle of wine of your choice.
Instagram: @yellowdooryyc
Hotel Arts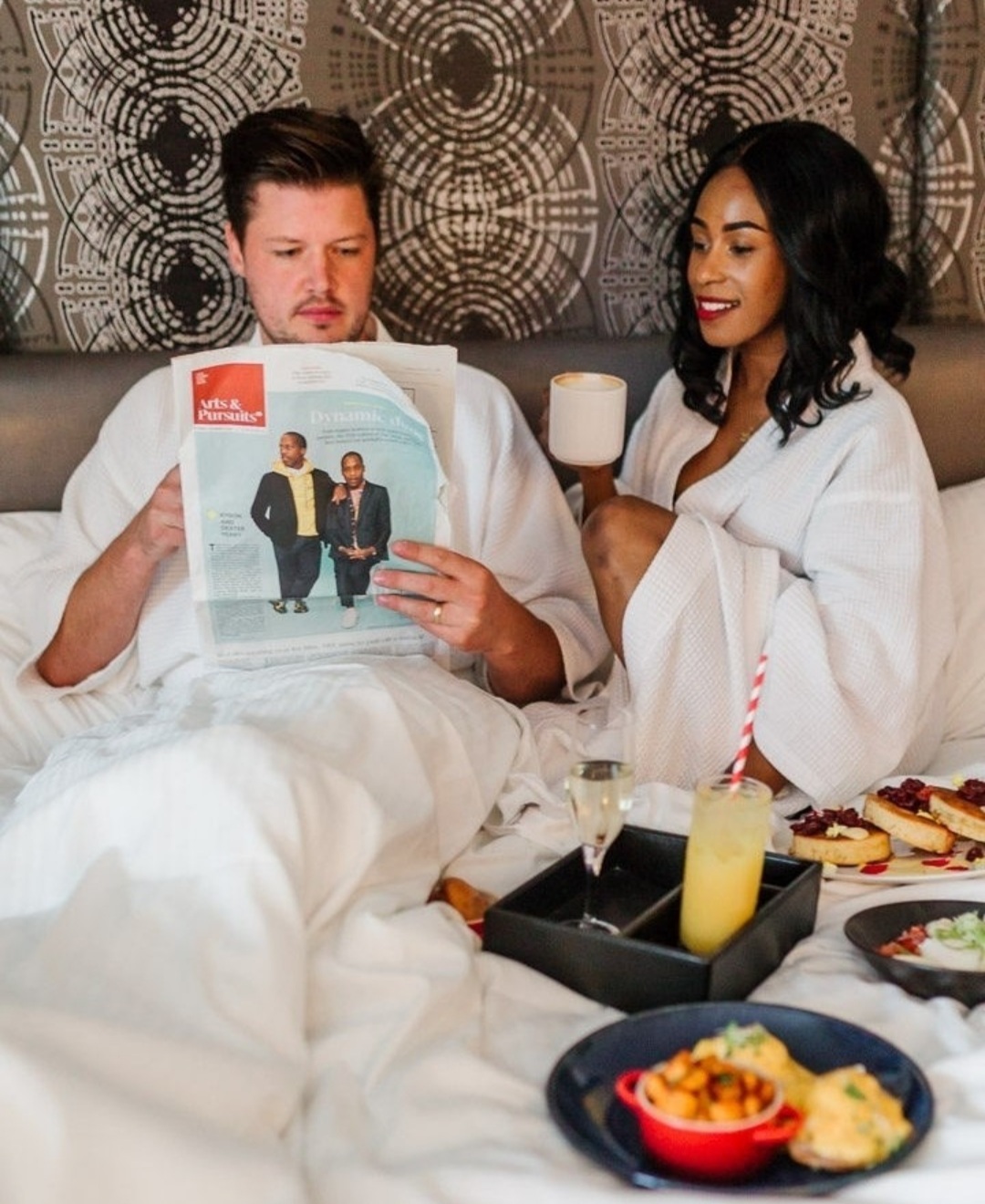 If you're choosing to get away for the evening, make that Yellow Door Bistro meal to stay and spend the night at Hotel Arts. As Calgary's first urban resort, they have carefully curated packages to pamper their guests. Choose their Valentine's Day package and you will be treated to the same Yellow Door Bistro dinner for two in your own Hotel Arts luxury room or suite.
Instagram: @hotelartsyyc 
Sweet Relief Pastries

 
If you have yet to try Sweet Relief Pastries, then we seriously suggest you do at this time. Everything they bake is full of love and ooey-gooey sweetness. Show that special someone how sweet they are to you with one of their personalized Valentine's day cookie or cupcake gift boxes. If you're up for a little messy fun, then try one of their Valentine's Skillet Brownie Sundae kits. Supplies are limited, so pre-ordering is encouraged. 
Instagram: @sweetreliefpastries
ZCREW Cafe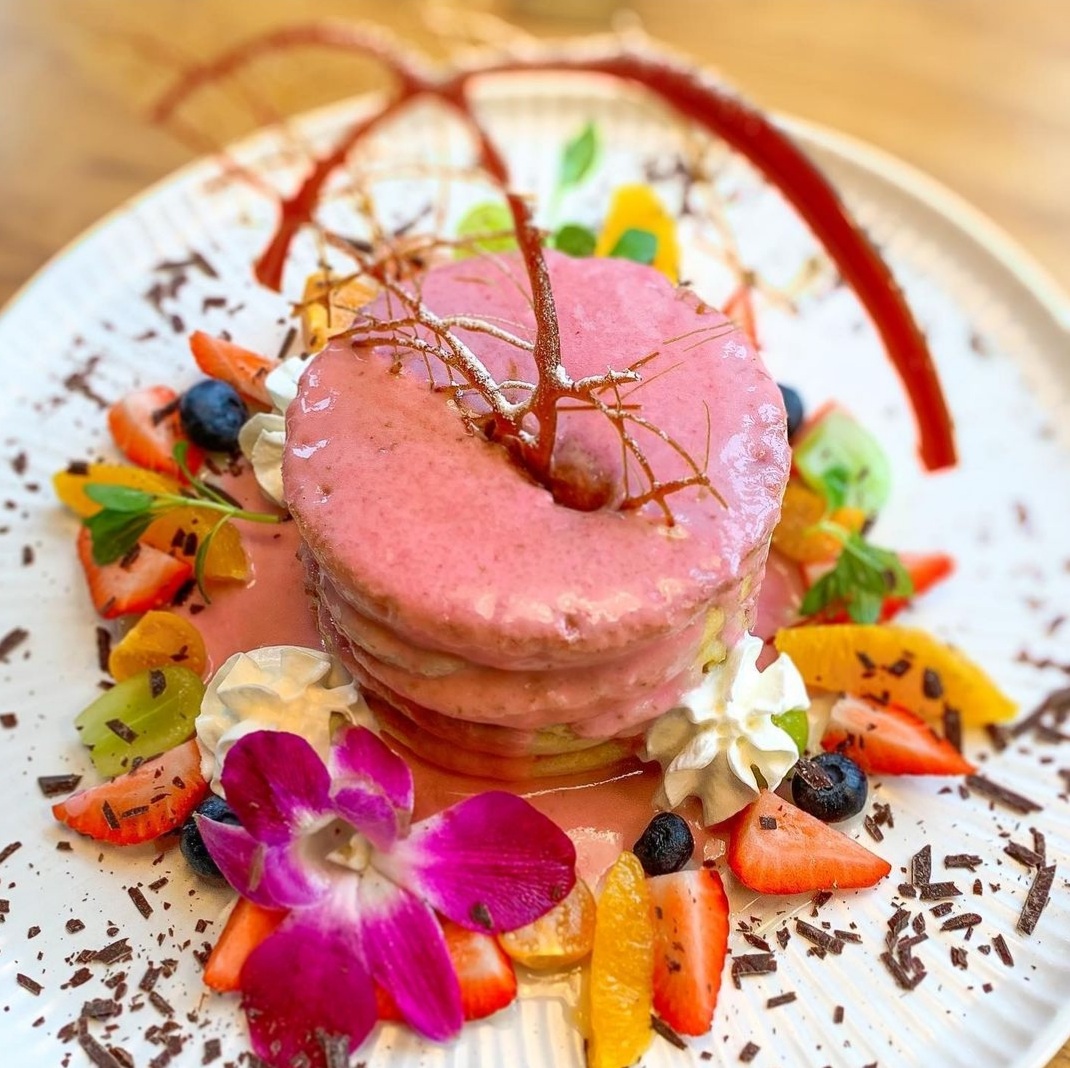 We all know that brunch is the most important AND romantic meal of the day. The way to a person's heart is truly through their stomach and the good folks at ZCREW cafe have brought back their Hojicha Strawberry Milk Pancake Stack for this special occasion. This saucy stack is as beautiful as it is delicious and you can be sinking your teeth into layers of decadent berry goodness this Valentine's Day.
Instagram: @zcrewcafe   
Park By Sidewalk Citizen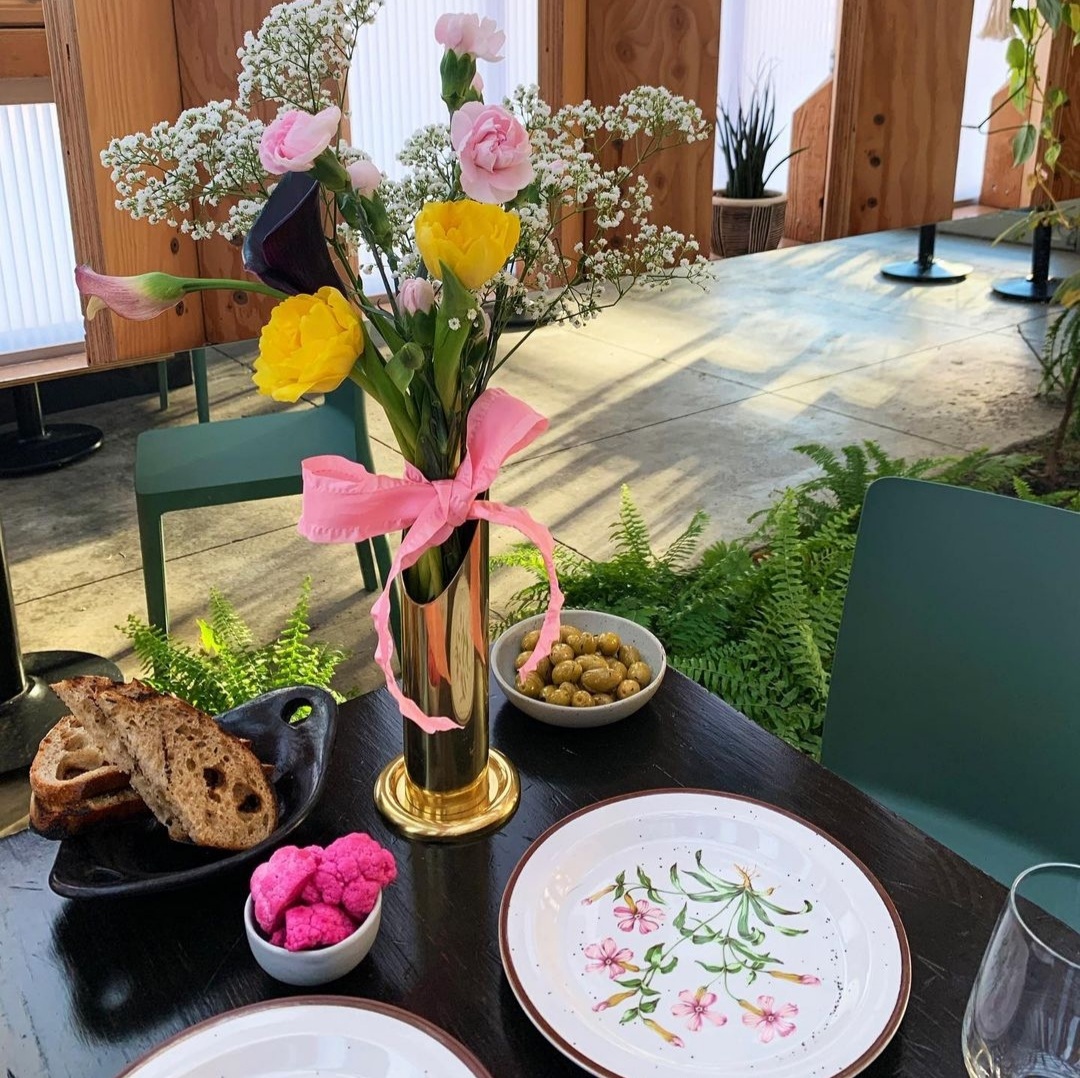 Sidewalk Citizen has outdone themselves with this exclusive Valentine's Day dinner package. Located in Central Memorial Park, the dining solarium for Sidewalk Citizen is a private and cozy experience for any couple. The four-course meal begins with saskatoon berries on a honey sourdough - the starter originated in the 1960's at the Banff Springs Hotel. The legend is that the starter was given to a young woman by her lover six decades ago and has laid dormant in a freezer until now. Priced at $75 per couple, the solarium is reserved for only 8 couples, so do not wait on this one.
Instagram: @parkbysidewalk  
St. James Corner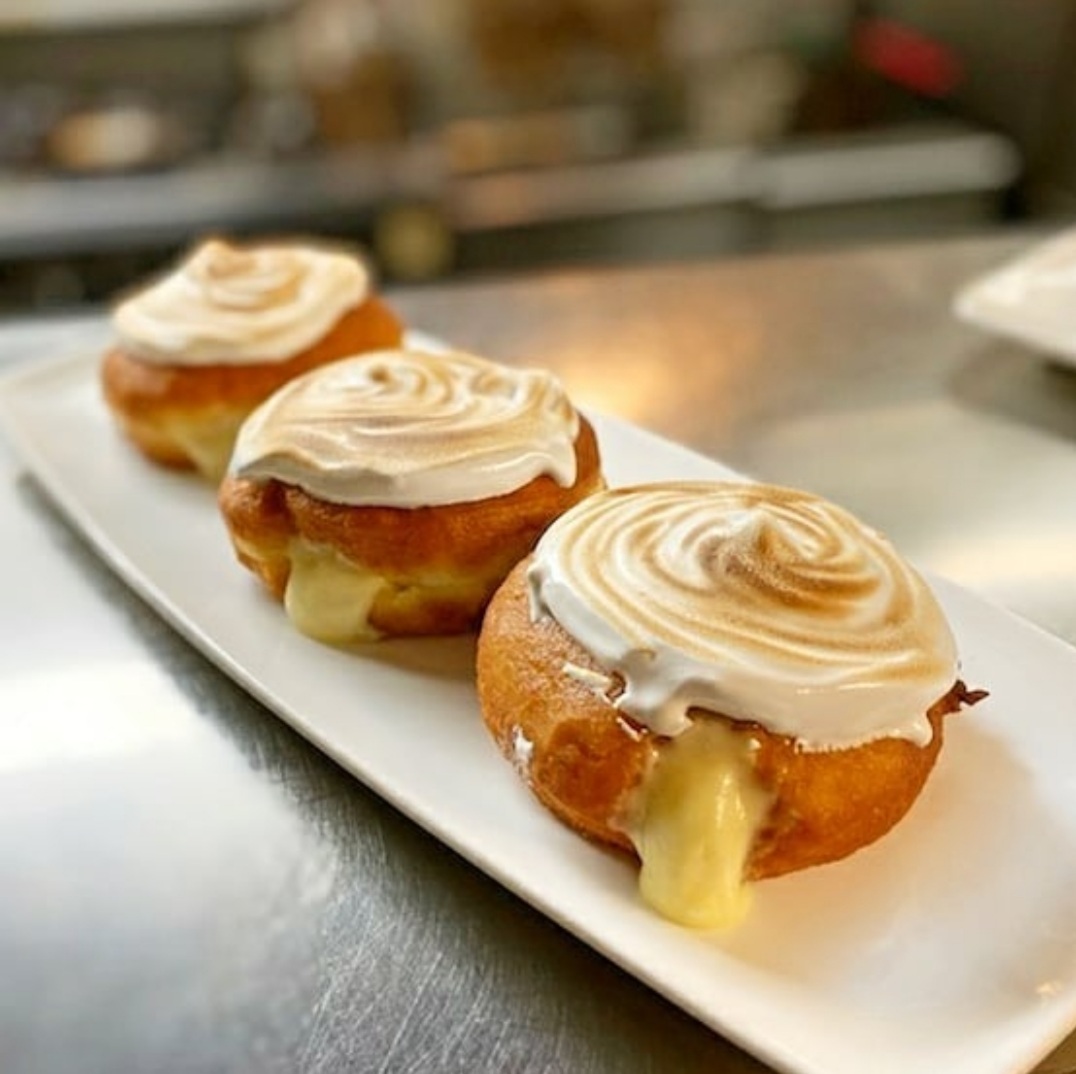 While they may pour one of the best Guinness pints in the city, their best kept secret may be their home-made doughnuts. Your choice of toasted lemon meringue with a sweet and creamy lemon filling or a classic glazed chocolate cake doughnut, you really can't go wrong. If you're out for a cozy stroll along 1st street with your loved one, be sure to stop in for a pint and a tasty treat.
Instagram: @stjamescorner