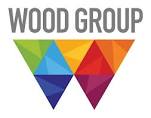 Wood Group Mustang
1400, 1100 1 Street SE
T2G 1B1
Canada
Wood Group Mustang serves the upstream oil and gas, refining and chemicals, pipeline, automation and control, and industrial markets. Wood Group Mustang has offices in North America, South America, Europe, Middle East, Asia and Africa.
Our full service EPCM local expertise spans the Canadian oil sands, pipelines and gas processing and we have unique capabilities in automation.
From concept to completion, our teams are experienced with enhanced forms of modularization that produce exponential benefits. Innovating our systems and designs for years, we know the challenges of the industry. Our distinctive approach brings success to greenfield and sustaining capital projects, with proven cost and schedule savings.
Hours of Operation
Monday - Thursday: 8:00am - 5:00pm
Friday: 8:00am - 12:30pm
Saturday - Sunday: Closed