Dining at Cardinale
May 16, 2018, Posted by
Megan
Cardinale is one of Victoria Park's not-so-hidden gems. Tucked away by the Saddledome and Cowboys Casino, this intimate building has been home to a few Italian restaurants over the years. With exposed brick and floral wall paper, its atmosphere is as warm and welcoming as its knowledgeable staff.
The menu is simple, flavourful, and utilizes a combination of local produce and imported Italian ingredients not typically found in Calgary. The antipasto selection is not to be skipped and offers options that are perfect for sharing. Or not. It really depends on how much you like Suppli, fried risotto balls served with veal Bolognese and mozzarella! The smell of their poppy seed and honey focaccia is hard to resist, as are classics like their Caesar salad or Panzanella.
We started with a dish that was highly recommended by our server – Gamberi. These are sizable prawns baked on salt, with jalapenos, pickled fennel and basil, served with garlic aioli and a lemon wedge. This well-balanced dish was the perfect way to start our meal. The simple ingredients work beautifully together to create fresh flavours with just a bit of heat.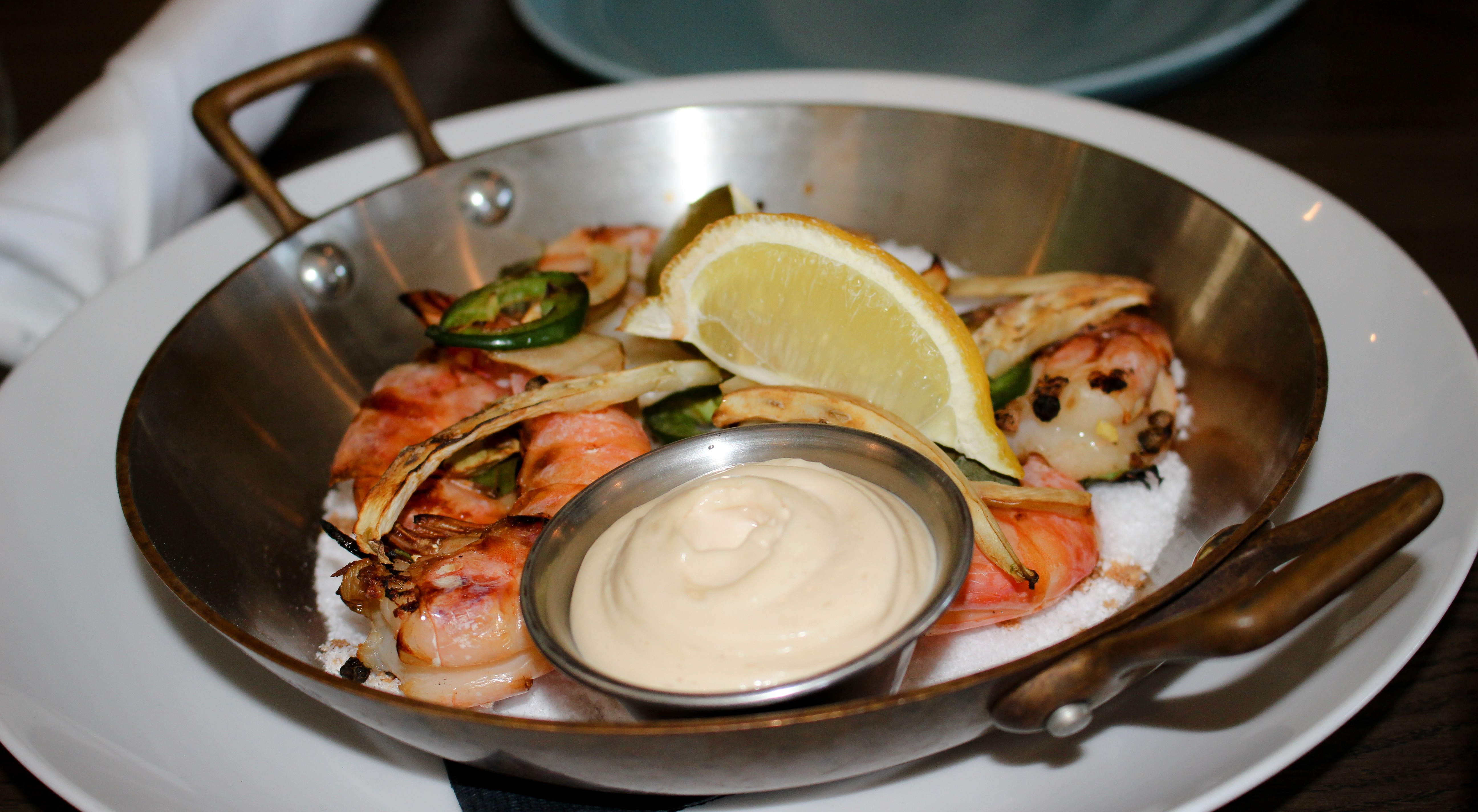 Like any notable Italian restaurant, Cardinale makes their pasta fresh in-house daily and has quite the selection to choose from. There may have been some laser focus on the Mezza Maniche on the menu, as it features their sister restaurant Hayden Block's famous smoked bacon. The pasta is served in an egg yolk, carbonara-style sauce with roasted bone marrow and pecorino. This is as rich and indulgent as it sounds, and is a classic you'll come back for time and time again.
Cardinale offers featured dishes on most days, which allows the chefs to test out different menu items. We had to opt for their featured pasta, a linguini in a Sambuca cream sauce, with lobster, shaved fennel and shaved parsley. The fennel and Sambuca cream sauce paired beautifully, giving the dish subtle citrus notes.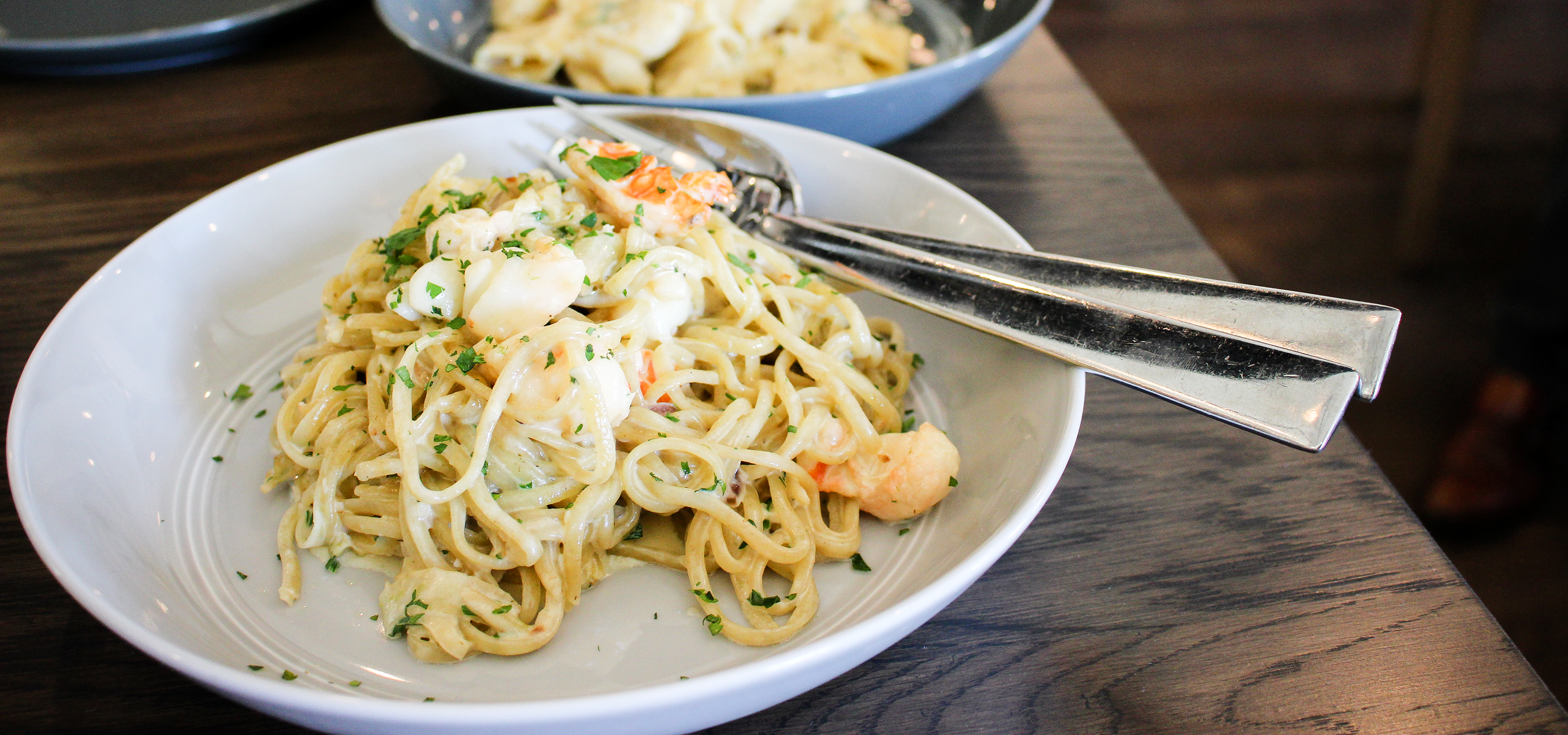 Of course, no meal is complete without dessert. Chocolate lovers would be amiss not to try the dark chocolate gelato. However, their dairy-free sorbetto with grapefruit, orange, and Aperol is an uplifting way to end the meal!
For those looking to pair their meal with a glass of wine, Cardinale has an extensive wine list available. They also have a list of wonderful curated cocktails, such as the refreshing Suspiria and Sister Midnight. Their tree framed patio is open and calling, which is the perfect way to enjoy some Mediterranean flavours this summer.
What really makes Cardinale stand out, is the fact that its chefs make everything in house. From delicate pasta and mouth-watering bread, to grinding meat for their sausages or Bolognese sauce. With so many great options available on their menu, we'd recommend bringing a few friends!