Nights at the Tea House
September 19, 2018, Posted by
Kelly
If you're looking for something different to do in Victoria Park, we'd definitely recommend the Tea House. This intimate cocktail bar can be found in the basement of Two Penny Chinese (we'll have more on them in a future blog). It's the perfect place to impress your date or catch up with friends!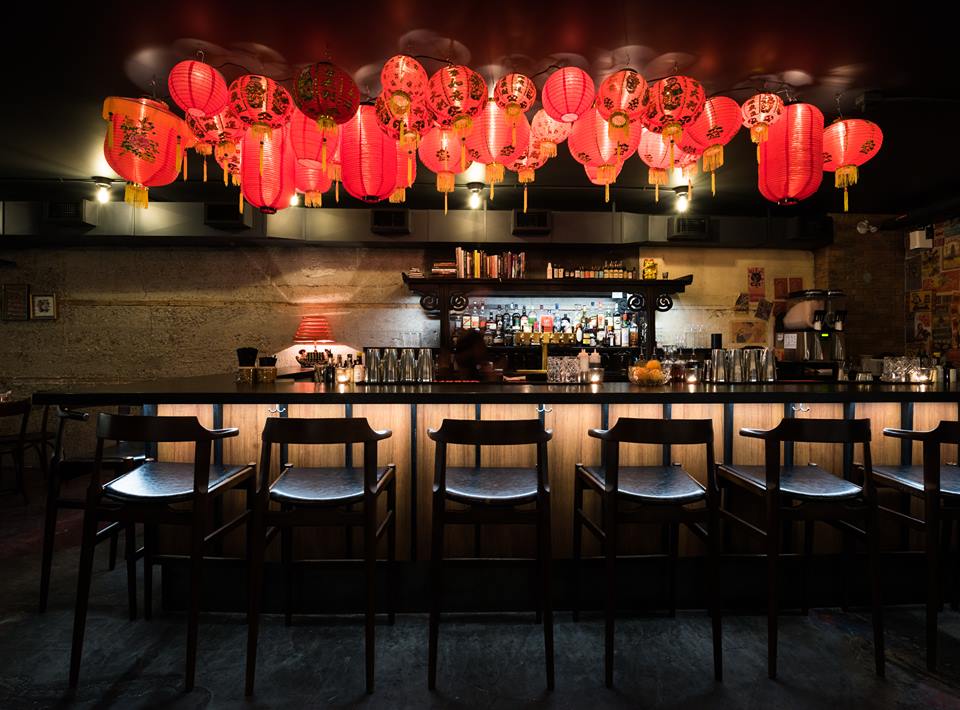 Their curated cocktail list has a definite Asian influence, with flavours such as cardamom, lychee, Sichuan pepper and peanuts. If you're looking for something a little lighter, try the Grape Drank (gin, esprit de June, concord grape and lavender bitters). For those who are a bit more adventurous and are looking for something a bit more out-of-the-box, we'd suggest the Dusty Bergey (rye, salted peanut, chilli, lemon & whites).
Their eats menu includes bar snacks, small plates and bao. The Crispy Mushroom Dumplings, with a black truffle soy mayo, are a must. We also wouldn't miss their Kung Pao Bao (Dave's mortadella, spicy mayo, jalapeno jack, pickles, cilantro). Insider tip: snag a table during the first or last hour of service (6 – 7 pm or 12 pm – 1 am) for their BAO DOWN Happy Hour, which includes cheap bao buns and drinks!
What really makes the Tea House special is their feature nights. Head to the Tea House on Wednesdays for their legendary Wu & Wings night. What goes better with wings than classic 90s Hip Hop and cheap pitchers of craft beer? Their wings are offered in two flavours: Hot and Red Hot… unless you're up to their Chinese Fire Cracker challenge. Why stop there?
On Thursdays, you're able to enjoy a live comedy show. They've hired top-shelf entertainment and colourful personalities to make the Tea House the spot to be on Thursday nights. At $10, tickets are super affordable. The show starts at 7 pm and lasts roughly an hour, which means you'll be able to make it home at a reasonable hour (or not).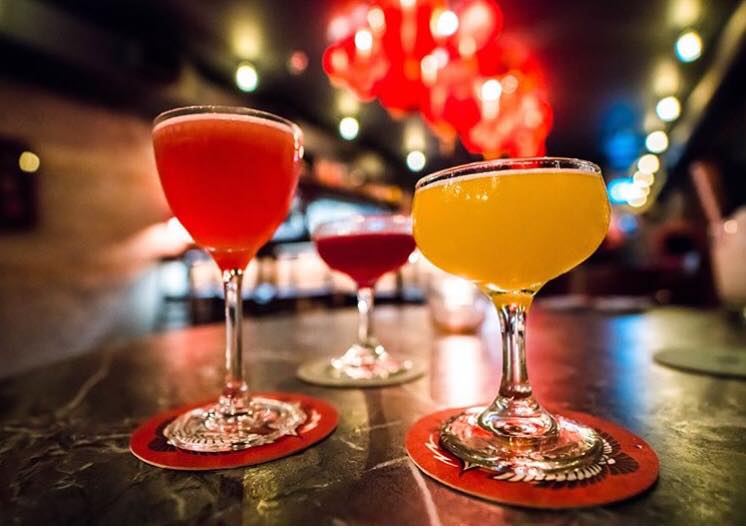 If ping pong is more your style, you'll want to head to the Tea House on a Sunday. Bring your friends to play, or challenge someone at the bar to a friendly game of ping pong. To top it all off, they strongly encourage drinking, headbands and betting. Really into ping pong? Inquire with the Tea House about booking a ping pong tournament!
Whether you're looking for a place to grab a quick cocktail or enjoy a night out with friends, the Tea House really has something for everyone. For more information on the Tea House, click here.