Reworks, Reuse, Recycle
April 1, 2021, Posted by
Kelly
There are a plethora of methods and tactics we can implement to reduce our carbon footprint, increase our sustainability and ultimately extend the quality of life and resources that our planet provides for us. Most individuals are familiar with the three R's - reduce, reuse and recycle. These are great choices we can make on a micro level, but there is much more to be done. In honour of celebrating earth day, we reached out to Solita Work, owner of Reworks, to share with us how she makes a conscious reduction on her environmental footprint both through her business and in her personal life.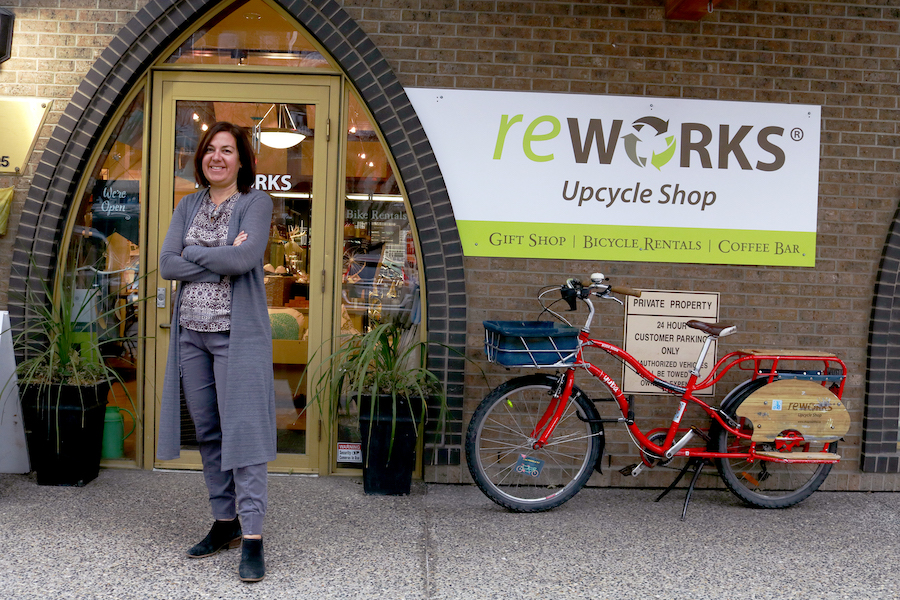 Solita founded Reworks in 2011 out of sheer passion and a mission to do better. As of last year, she's shifted the business to an online platform. She was searching for a job that would allow her to fill a creative niche while making a positive impact on the environment.        
Solita said, at the time "there was an explosion of crafters and people making things out of recycled materials, so I thought I could create my own store." She added, "I make my own items, but I carry a lot of other goods."
Reworks truly is a one stop shop for gifts, decor and self care. They host a diverse roster of products on their website from home decor, candles, personal apparel accessories, body care and more. It really is fantastic to witness the design and creativity that culminates at Reworks - where else can you find premium quality plant pots or cutting boards made from recycled jobs?
The product line at Reworks is over 95 per cent Canadian and a large portion of the stock is derived from materials that have been diverted from landfills. With an increase of businesses in our city working towards more local and sustainable platforms, this is something everyone can get behind. These are products that you can take pride in as a consumer, just as Solita does as the proprietor.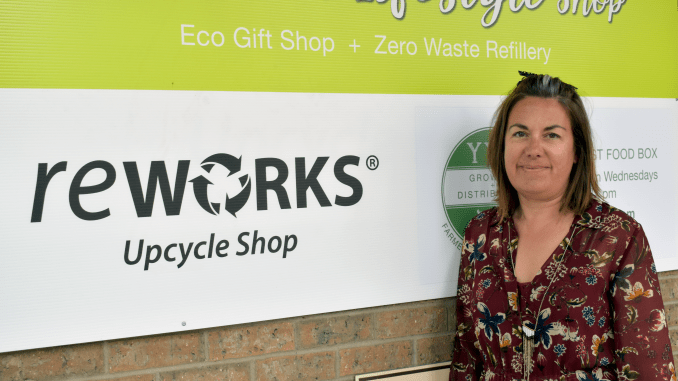 "The thing that has been nice about lockdown is people have realized how much we consume," said Solita. "People are buying quality rather than quality and making the effort to consume from their own backyards."
Aside from Solitas business objectives, she spends her time educating others on the value and benefit of reducing your consumption and environmental footprint. Additionally, she writes a regular blog on her website that highlights many of the tactics that she has established in her life to be more environmentally conscious and how others can do the same.
"The challenge is educating people on the value of recycled stuff," Solita states. "A lot of things that we purchase have hidden costs, where something made locally that is sustainable, recyclable or zero waste has no additional costs. My blog is about living that sustainable lifestyle and things I enjoy doing, like riding my bike." 
Our challenge for you is to try a new activity this Earth Day - or every day? Go for a walk or ride your bike when you can; opt for the local small business and be conscious of where your money and energy is going. Solita said, "When people are excited, they value creativity, or it challenges their creativity." Time to get excited about sustainability.
While unfortunately no longer physically open in Victoria Park, the Reworks online store is still open. Visit the Reworks Website to check out their online store and Solita's blog.
Instagram: https://www.instagram.com/reworksyyc/