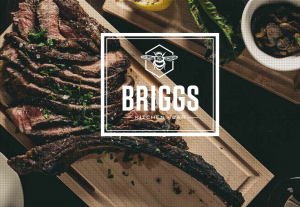 Briggs Kitchen + Bar
100, 317 10 Avenue SW
T2R 0A5
Canada
We love food, we love people, we love liquids and we love a deal. The idea of Briggs Kitchen + Bar is built on these cornerstones. We feel that taking food back to more simple times by cooking over natural fire, touching it with a little finesse and getting it in front of our guests for a reasonable price is what it is all about. Do that with connected service in a cool environment and you pretty much capture the essence of three guys that have a passion to deliver. At Briggs our mission is providing great value and we hope you feel that every time you walk through our doors.
Hours of Operation
Monday - Thursday: 11:00am - 11:00pm
Friday: 11:00am - 12:00am
Saturday: 10:00am - 12:00am
Sunday: 10:00am - 11:00pm