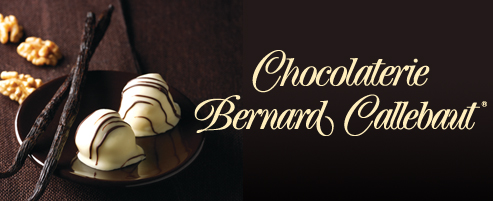 Chocolaterie Bernard Callebaut
1313 1 Street SE
T2G 5L1
Canada
At Cococo Chocolatiers, we are devoted to making exquisite chocolates.
Based in Calgary, Alberta, Canada, and employing more than 100 local Calgarians, we are expert manufacturers and retailers of award-winning confectionery.  We proudly own and steward the Chocolaterie Bernard Callebaut brand - one that is available exclusively through our network of over 30 retail stores across Canada and the United States.  Our master chocolatiers collectively have over 80 years' experience working with chocolate as experts.  Two of those have been personally handcrafting and supervising the production of our classic collection - one that still today reflects a Belgian tradition - for more than 60 continuous years!
Our chocolatiers together with the rest of the Cococo team also proudly source the finest natural ingredients and curate the best possible couverture chocolate for use in all recipes.  We use unique blends, formulated for us exclusively, and make no short cuts - ever.  We love our work and love sharing it with others.