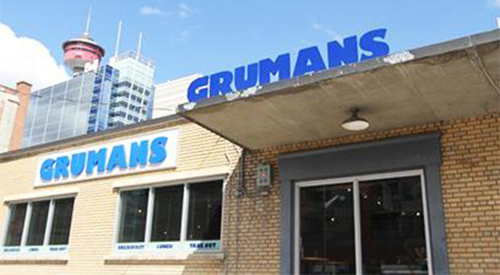 Grumans Catering and Delicatessen
101, 230 11 Avenue SE
T2G 0X8
Canada
A true Jewish delicatessen with a twist, Grumans Delicatessen and Catering is a tribute to family tradition. Grumans has been serving the Calgary area delicious Jewish-inspired deli food since 2005. Started by Peter Fraiberg, and named after his mother's side of the family, he is now joined by his sister at their new location in Britannia. Grumans is a true deli featuring lots of take-out foods such as knishes, latkes, verenikes, Montreal smoked meat, assorted soups, slow oven roasted beef brisket, cabbage rolls and much more. Grumans serves breakfast and lunch in both locations and there's catering too for entertaining at home or for your business.
*For the business hours, see the company website*