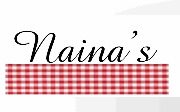 121 17th Avenue SE
T2G 1H3
Canada

Welcome to Naina's Kitchen

While the original concept centered on a grandma's cooking concept, the idea, though still focused on comfort food, has evolved.

Every order is made from scratch using fresh ingredients - the fries and burgers, the mac n cheese, the grilled cheeses, the poutines, the salads, the soups and scones.  Each item on the menu is designed exactly to Erin's specifications - no cutting corners.

This really is comfort food at its best!!