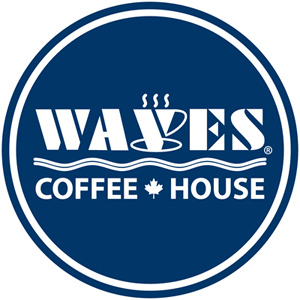 Waves Coffee House
110, 140 10 Avenue SE
T2P 2W3
Canada
We'd like to think that every trip to Waves Coffee is a relaxed and welcoming one. For this reason, we've created our very own special blends of coffee to complement the atmosphere. Unlike some of the large coffee places that buy in bulk, all of our coffees are 100% Specialty Grade purchased directly from small lot farmers. The processing method for each is fully washed and sun dried.
Tasting coffee is a lot more interesting than just picking "dark" or "mild".  Contrary to popular belief, roast is not the biggest determining factor.  In fact it should be hardly noticeable.  Roasting is meant to draw out the characteristics of a coffee; a good roast will make make coffee the best version of itself without overpowering the flavour nuances.
Drink it black! This may be a shock at first if you're used to cream and sugar, but black is best to give you the unmasked taste, allowing the flavour, body, and acidity to shine through.
Don't feel bad if you have a juvenile palate - it takes time to recognize the characteristics!  Just keep at it, and pay attentions every time you have a coffee.  Your palate will grow up.  Just give it time.
Hours of Operation
Monday - Friday: 7:00am - 4:00pm
Saturday - Sunday: Closed