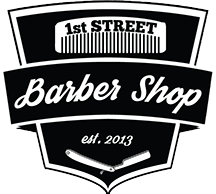 1st Street Barber Shop
1003 1 Street SW
T2R 0T8
Canada
Established in 2013, 1st Street Barber Shop is downtown Calgary's newest, modern barbershop. 
Cuts, fades, and shaves in the heart of downtown Calgary. We pride ourselves in the excellence of our service and the quality of our work. Using only the most premium grooming products available, 1st Street Barbershop will be sure to have you consistently feeling fresh and looking your best.
Hours of Operation
Monday - Friday: 10:00am - 7:00pm
Saturday: 10:00am - 6:00pm
Sunday: 11:00am - 4:00pm