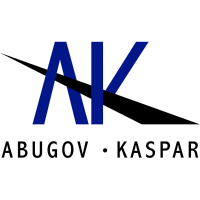 Abugov Kaspar
200, 422 11 Avenue SE
T2G 0Y4
Canada
Abugov Kaspar has been practicing architecture, urban planning, interior design, and mechanical engineering in Calgary for nearly 30 years, building on the partnership of architect/engineer Bruce Abugov and architect Frank Kaspar.
Working out of our Calgary office, our practice reaches from Western Canada to the United States, Russia, the Czech Republic, Taiwan, and many other places.
Typical projects include office, retail, high-rise and multi-family residential, mixed use, hospitality, long-term care, and light industrial design. Our projects vary from facade upgrades and tenant fit-outs to complete design of new projects in excess of 1 billion dollars in construction value.
Abugov Kaspar provides a full scope of architectural and interior design services, from programming and concept design through all stages of design, contract documentation, tendering, and construction contract administration to project close-out. We have a proven record of experience with land use re-designation, development and building permits, and liaison with municipal authorities and stakeholder groups. Our clients benefit from our strong working relationships with the City, engineering consultants, contractors, and suppliers.
We also provide feasibility studies and site analysis, drawing on experience gained through a demonstrable history of successful commercial design.
Abugov Kaspar carries out building analysis for clients considering adaptive reuse or renovations of older buildings. Again, we have a proven record of completed reuse and renovation projects that include some of Calgary's oldest buildings.
From small renovations to new large-scale developments, we help our clients understand and navigate the challenges and opportunities unique to each project. We provide innovative solutions that respect cost and time without sacrificing quality. We have the experience and expertise to maximize the value of each new site, ensuring our designs are the best fit for our client's leasing and user needs.