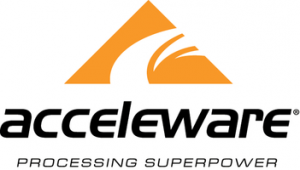 Acceleware Ltd.
435 10 Avenue SE
T2G 0W3
Canada
Acceleware provides Parallel Computing software solutions to the Oil & Gas and Computer-Aided Engineering markets. Acceleware's software products utilize a variety of parallel computing hardware platforms including compute GPUs and multi-core CPUs. Our software brings unrivalled performance to today's most strenuous and challenging compute and data-intensive demands. With Acceleware solutions installed, seismic data processing and electro-magnetic simulation applications can benefit from speed-ups of 10 to 50 times.
In addition to software, our HPC consulting services are utilized by enterprises needing to harness the power of parallel computing. At Acceleware the goal is always the same - Go Faster! We provide our unique expertise to companies and research institutions involved with High Performance Computing. Our consulting services include architecting multi-core processing solutions and code porting to GPU platforms.
Acceleware is also a world leader in GPU programming training. We provide the industry's best training courses for parallel programming using a variety of languages including CUDA, OpenCL and C++ AMP.
Our customers share a common and urgent need - the need for powerful and timely computer modeling and testing. They are pushing the boundaries of innovation and demand faster product-development cycles for more complex products. They want more effective tools to interpret vast amounts of data.
With Acceleware's products and services - you buy time.
Our target markets are served by a direct sales force and a network of distribution partners including Paradigm Geophysical, Tsunami Development, SPEAG, Agilent and Synopsys.
In oil and gas, Acceleware'sa customers include some of the world's largest oil and gas companies, and major geophysical data processors such as Fugro, Spectrum and Tricon Geophysical. In computer-aided engineering, Acceleware's customers include global cell phone manufacturers including Nokia, RIM, Samsung and LG.