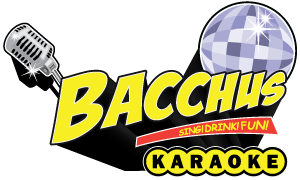 Baachus Karaoke Restaurant
270 14 Ave SE
T2G 0L3
Canada
Many people are familiar with the idea of karaoke but Bacchus reinvents the experience of karaoke in 8 private rooms and stage area. Each room is stylishly designed with comfortable leather seating, high quality sound equipment and wireless microphones with cover. best of all, all rooms are private so you and your guests get to party in the privacy of your own room. Our stage area is a shared area customers can drink and sing with others. From our bar, we serve a wide range of beers, shots, cocktails and etc. Bacchus is always welcome and prepared for private parties such as birthdays, bachelor/bachelorette party, company party, casual get-togethers etc.
Bacchus karaoke has a wide selection of songs in English, Korean, Chinese, Japanese and more. Bacchus is always open to the one who loves singing, drinking and socializing. We are the most comfortable, modern and up to date karaoke in town and we are confident that your experience at Bacchus Karaoke will make your night.