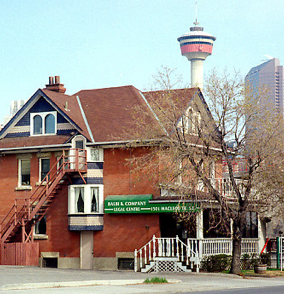 Balbi & Company Legal Centre
1501 Macleod Trail SE
T2G 2N6
Canada
We have energetically applied our knowledge and talents on behalf of our clients for over 30 years. Based in Calgary, Alberta, we are devoted exclusively to family law and its unique challenges and opportunities.
Our lawyers have various areas of focus, experience and representation styles. Whether your matter is straightforward or complex, we can provide representation to meet your specific needs. This includes the unique priorities and concerns of business owners, executives, parties paying or receiving support, and stay-at-home spouses.
Our process is simple. We listen to you. It is important to us to understand your unique circumstances, goals and concerns. We then explain your rights, responsibilities and options. Next, we work with you to develop a plan to resolve your dispute.
We represent you at each stage of the process, whether inside or outside the courtroom. Our priority is to help you make informed decisions and move forward confidently. We will answer your questions and refer you to other support and experts, if needed.
Hours of Operation
Monday - Thursday: 8:00am - 5:00pm
Friday: 7:30am - 12:00pm
Saturday - Sunday: Closed