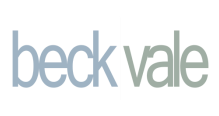 BeckVale Architects & Planners Inc.
#200 211 17 Avenue SE
T2G 1H5
Canada
The BeckVale team features a blend of accomplished experience and fresh perspective. Our firm has been in practice for almost 40 years, and continues to strive for excellence in raising the industry bar in best practices including: project delivery, building science, green initiatives and budget control. Our ability to promote heightened experiences for our clients directly results from our office structure. Partners Gregory Beck and Nick Vale, work intensively with the entire team for the life of each project, taking it fluidly from concept to completion. By eliminating unnecessary segmentation we are able to stick to the clear initial intentions and core values of each project. Our designs continue to be grounded by placing high importance on initial research and planning phases.

Our firm has successfully completed a wide variety of architectural commissions, ranging in scale from renovations to multi-million dollar new construction projects, for all levels of government, as well as in the public and private sectors. Our proven track record as prime consultant for numerous significant projects demonstrates our extensive experience in the following sectors: Education, Cultural and Institutional, Civic, Recreational and Tourist Facilities, Commercial, Resort and Spa Facilities, and Residential.