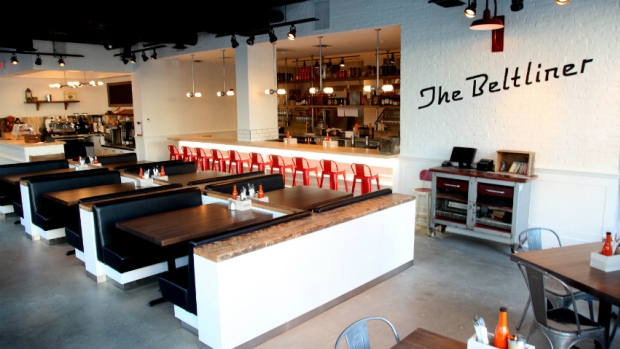 The Beltliner
243 12 Avenue SW
T2G 1A2
Canada
The Beltliner, named for the old streetcar that ran down 12th ave in the early part of the last century, is a modern and casual interpretation of the classic diner.
We offer a menu crafted with local, seasonal, artisanal and handmade ingredients.
Our goal is to continually offer the freshest, most innovative, playful takes on diner fare in a fun and approachable setting. We take those classic diner staples you would expect and elevate them with great produce and modern techniques. Serious cooking while not taking ourselves too seriously.
We also have a small to-go coffee counter featuring Fratello coffee, Cru Juice and loads of housemade pastries and snacks.
Hours of Operation
Monday - Friday: 7:00am - 10:00pm
Saturday: 8:00am - 10:00pm
Sunday: 8:00am - 4:00pm