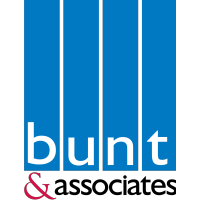 Bunt & Associates Engineering Ltd.
#113 334 11 Ave SE
T2G 0Y2
Canada
Founded in 1993, Bunt & Associates Engineering Ltd. (Bunt) is one of the largest specialist transportation planning and engineering consulting companies in Western Canada. Our team is represented by over 50 of the finest transportation planners, engineers, technologists, and support staff in the industry. We place high value on outstanding service, building long-term client relationships, and fostering a family-friendly and supportive culture within all of our offices located in Calgary, Edmonton, Vancouver, and Victoria. 
We are proud of our involvement in all types of transportation projects ranging from high profile, dense, and complex urban sites and corridors to individual sites and intersections. When not in the office, our staff can be found in the many communities we serve collecting traffic counts, analyzing transportation patterns, or presenting at open houses and public hearings.