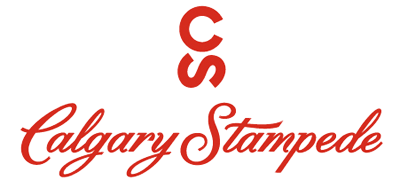 Calgary Exhibition & Stampede
1410 Olympic Way SE
T2G 2W1
Canada
The Calgary Stampede is a not-for-profit community organization that preserves and celebrates our western heritage, cultures and community spirit. The Stampede contributes to the quality of life by promoting volunteerism, presenting a year-round slate of events, investing in youth and agricultural programs, and developing a unique western experience for the world to enjoy.
At the root of the Calgary Stampede brand are the core values of western hospitality, integrity, pride of place, and commitment to the community.
The Stampede is a gathering place - hosting, educating and entertaining a global audience. In true western fashion, integrity is at the heart of all our relationships. Our commitment to community is reflected in every experience and in particular by the people who bring them to life.
A storied and valuable brand, the Calgary Stampede is an internationally recognized embodiment of western culture and heritage. As one of the world's most enduring identities, it helps distinguish Calgary and Canadians through its principles and traditions.