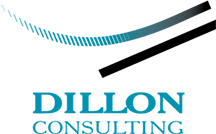 Dillon Consulting
200, 334 11 Avenue SE
T2G 0Y2
Canada
Dillon has been in Alberta since 1978, and our Calgary staff includes professionals specializing in environment, health and safety, site contaminant management, transportation engineering, transportation planning, land use planning and development services, and water resource and natural environment engineering. We look forward to the continued expansion of our Calgary office.
We are at the intersection of planning, management, engineering, and environmental science and have never stopped innovating, continually growing and building and always leading towards a better tomorrow. 
It's about delivering the best total solutions for you, our clients, as well as the communities where we work and live. With a "one company" mindset, we hand-pick your team to include the best and most suitable individuals from any one of our 17 Dillon Consulting offices to find you smarter, strategic solutions for a constantly shifting landscape. We view your challenges from the broadest possible perspective and keep your happiness and success as our sole focus. 
It all starts with people: people who are passionate, driven and committed to finding new solutions, to question everything, explore possibilities and always do what is best. When your perspective is different, you make a difference. Our approach is unique - just like you. 
Our mission is to counsel and guide our clients wisely and with integrity towards the successful application of science, technology and management in their businesses.
The vision we aspire to is not about us, it's about our clients. While others pursue growth and profit as their goals, we pursue success for our clients, for it is our firm belief that if we achieve those, our success will follow. 
Our vision is to be recognized as the best in our industry at providing value to our clients. As an organization and as individuals, we believe we will be fully rewarded for attaining that standard.