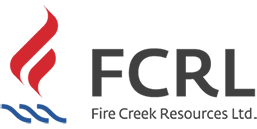 Fire Creek Resources
206 11 Avenue SE
T2G 0X8
Canada
Established in 1994, FCRL has a proven track record of delivering oil and gas exploration and exploitation projects around the world. Our services include:
Petroleum engineering
Well planning
Execution and management
Field development planning
Fracturing/Stimulation
Production optimization

Our success is tied to expert knowledge, in-depth research, engineering, custom design and implementation plans. Fire Creek Resources Ltd. (FCRL) is an established professional consultancy, providing a full spectrum of petroleum engineering, project management and field development services to support oil and gas operations. We thrive on tackling challenging, complex reservoirs in Canada and internationally to develop oil and gas resources through the complete asset lifecycle. We have managed projects in: 22 Countries and 6 Continents.