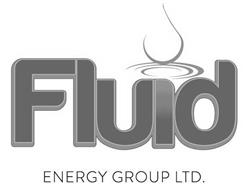 Fluid Energy Group
#1500 140 10 Ave SE
T2G 0R1
Canada
At Fluid Energy Group Ltd. our strategy is to continually develop and improve on industry leading technology. Applying the dedicated technical support, innovation and investment required to shift industry from hazardous chemical incumbents to our HSE, technologically superior chemistry.
Drawing on our years of experience as a leader in this field, an important aspect of Fluids strategy is our never ceasing effort to educate and introduce industry to the advantages that our products can bring their respective operations. Dedicated to changing the way industry does business, for the benefit of the customer, the public, and the client?s bottom line!
Fluid Energy Group Ltd is the world leader in modified and synthetic acid systems. We have established global key partnerships and associations. We have the best and brightest individuals in their respective fields as founders, corporate management, employees, and most importantly of course ?our valued customers?. We invest heavily in research and development and protect that investment with intellectual property which we enforce vigorously.
We have sought out and identified specific partners and customers throughout the world with a linear strategy and appreciation for honesty and quality to help execute our growth objectives, yet have never swayed from, or ignored our ethics. By developing a global perspective of potential markets, key operators and technical challenges we are able to maximize customer value and shareholder return while always working diligently to shift industry to our safer alternatives.
Management has a very lucid approach of evaluating opportunities and will take the necessary precautions and exercise prudence prior to allocating our capital. We believe by focusing on customer satisfaction, the environment and safety we assure shareholder value.