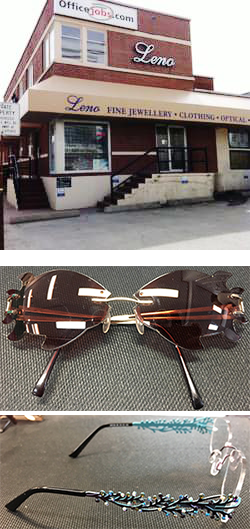 1415 1 St SE
T2G2J3
Canada
Leno Optical is a custom eyeglass shop that specializes in providing unique luxury eyeglasses. Ensure your glasses are the right fit, and look, with custom:
nose pads 
jewels 
laser engravings (designs and monograms) 
air brushing and more!
Leno Optical has a wide selection of lenses, and also offers eyeglass repairs (soldering, etc) and contact lenses.
Stop by Leno Optical for your next eye exam, contacts or glasses! To make an appointment, call (403) 266-1253 or email leno.optical@gmail.com.