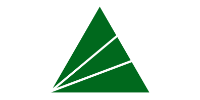 Midnight Integrated Financial
101, 1117 1 Street SW
T2R 0T9
Canada
Private business is the engine of the Canadian economy. However, many private equity firms and financial institutions tend to focus on well-established businesses. As a result, it is challenging for start-up ventures and developing businesses to access capital and loans. Midnight Integrated Financial Inc. ("Midnight") was formed in response to this market need.  Midnight provides private equity capital and commercial loans to businesses of all sizes, in all sectors, and in all stages of development. Midnight also provides other financial products and services to Canadian businesses. Midnight commenced operations on October 1, 2016 with a team of best-in-class professionals and offices in Edmonton, Calgary and Toronto.
We also are strong believers in the power of Community and Charities and are committed to donating at least five percent of our net income each year and to empowering our employees to volunteer their time and expertise.