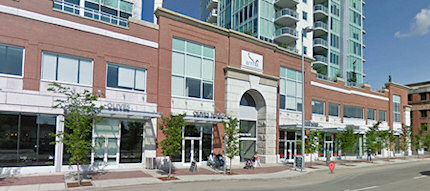 Arriva
248, 1111 Olympic Way SE
T2G 0E6
Canada
Your health is our priority. Pinnacle Dental was built on the belief that every patient is unique and has individual expectations and requirements. We aim to provide general dentistry to all ages, in a friendly and comfortable environment, using state-of-the-art equipment to ensure your health and safety at all times. Knowing that finding the right dentist in Calgary isn't always easy, our mission is to exceed your expectations while ensuring high quality dental care. Let the team at Pinnacle Dental help you achieve and maintain the smile you deserve by giving you optimal dental care, exceptional customer service and dentistry designed to meet your needs.
Our dental services include: Professional Teeth Cleaning, Invisalign braces, Cosmetic Dentistry, Sedation Dentistry, Dental Implants, Teeth Whitening, Veneers, and more.
Pinnacle Dental Calgary is located conveniently next to the Stampede grounds, serving Downtown, Victoria Park, the Beltline and Ramsay with easy access to the c-train. Our extended evening and weekend dentist hours make getting an appointment easy.
Hours of Operation
Monday - Tuesday: 7:30am - 7:30pm
Wednesday - Thursday: 7:30am - 3:30pm
Friday: 8:00am - 1:00pm
Saturday by appointment only