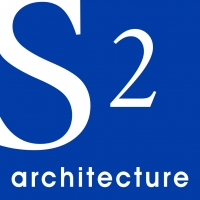 S2 Architecture
900, 110 12 Avenue SW
T2R 0G7
Canada
S2 Architecture is an established firm with over 20 years of history in design excellence. We are a full service architectural and interior design firm with studios in Calgary and Edmonton, engaged in inspired and innovative design and planning. Our work spans a broad range of building and project types and the foundation of our success is deeply rooted in the delivery of creative design solutions for our clients, our communities and the environment.
Our people are talented, motivated individuals who bring energy and passion to our culture along with a collaborative spirit to our work. S2 aspires to cultivating a fun and creative work environment that encourages creativity, innovation and teamwork.
S2 practices architecture that is inspiring, sustainable and thoughtful. We are passionate about creating practical spaces with character and functionality that reinforce a community's identity and encourages activity and public engagement. S2 is driven by fundamental principles that guide our work in order to achieve this architectural excellence.
In a world of increasing challenges in the way Canadians live, work and play, S2 is a strong voice for innovative thinking and sustainable leadership - a discussion that benefits from the collaboration of people with unique perspectives and skills.
We believe in responsive and responsible architecture.
A successful project is the product of the teamwork of all parties involved, client, consultant team, governing bodies and municipal authorities, the contractor and the community.
S2 is committed to design excellence and sustainability. We believe that buildings must play a significant and lasting role for their occupants and the public realm. The built environment must provide meaningful structures and landmarks that create a supportive environment,  transforming spaces into extraordinary places. Ultimately, achieving the perfect balance between aesthetic and functionality.