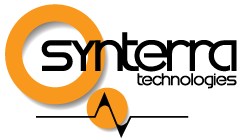 Synterra Technologies
304, 221 10 Avenue SE
T2G 0V9
Canada
Synterra Technologies Ltd. is a seismic consulting company offering a complete range of geophysical services to the petroleum, coal seam gas and mineral exploration industries.
Our One Window Concept allows us to produce premier quality digital mapping products, optimize 3D design models, obtain regulatory approvals, ensure ongoing regulatory compliance, project manage and secure preferred contractors.
This concept enables Synterra to effectively supervise and control the design, quality and cost of their seismic surveys. Synterra can take an initial exploration concept and produce a project efficiently, safely and on budget.
With our people, resources and technological advantages, we will maximize the success of your next seismic survey, aeromagnetic or gravity project.
Our professional team is highly experienced in geophysical project operational delivery, technical support and quality control, and have significant project management capability with the ability to plan, design, monitor and execute projects of any size and complexity.
Synterra's Australian and Canadian field and project management teams are capable of servicing both hemispheres, with extensive experience available from design, planning and execution of numerous 2D, 3D and 4D seismic projects undertaken across every major Australian and Canadian petroleum basin, as well as a range of deep crustal and mineral seismic and gravity surveys.
Synterra's Project Management methodology is based upon the PMI global standards, tailored to Australian geophysical surveys. These widely accepted standards will be consistently applied by our experienced team to help you and your organization successfully achieve your project objectives.
Health, Safety and Environment (HSE) is Synterra's first priority, our excellent safety record exemplifies this.