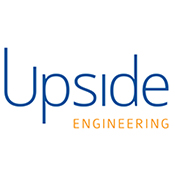 Upside Engineering Ltd.
409 10 Avenue SE
T2G 0W3
Canada
Upside is a privately-held engineering firm founded in Calgary in 1989. We offer a full spectrum of engineering, design, procurement and project management services.
Upside has developed a reputation of providing quality engineering services while remaining flexible to our clients needs. Throughout our long history, we have worked diligently to truly listen to what clients are asking for and follow through by meeting their requirements. With the success and continued support of our strong client base, Upside has grown exponentially since inception. We moved into our current home in Victoria Park in 2003 to accommodate this growth. 
In 2013, Upside was selected as one of Canada's Best Managed Companies. We have maintained the Best Managed distinction each year since and are now a Gold Standard company. These achievements demonstrate that Upside continues to remain a supplier of choice for the industry and an employer of choice in the competitive engineering profession.